FUTSAL INDEPENDANCE DAY FINALS !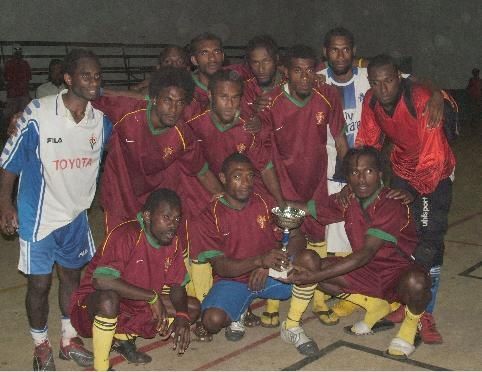 Last Saturday 28th of July, the finals for the Independance Knockout took place at Ex-FOL.
This tournament sponsored by TBV (Television Blong
Vanuatu
) was a big success with a heavy crowd and matches hardly disputed, specially the Premier League Final between Tanoa and N° 3 Aveck.
We'll see all these motivated teams with the next tournament « Super Cup Dominique Dinh » which start on the Saturday 11th of August.



The results :
Premier League : Tanoa – N° 3 Aveck : 6 – 4
First Division : Westan – Tusker : 6 – 3
Women Division : Tusker – Tupuji Magic : 2 – 0
Non-registered players Men : Port Vila Eagles – Evalias : 3 – 2