Seule Soromon Best Scorer at SPG !!!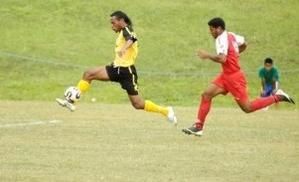 With his 11th goal scored during the match against
Solomon Islands
– The second was scored by Francois Sakama - Seule finish Best scorer of this tournament. Nice reward for this player native of Mele, and that plays this year with
Suva
in
Fiji
.