Nambatri Aveck winner of 2007 Dominique Super Cup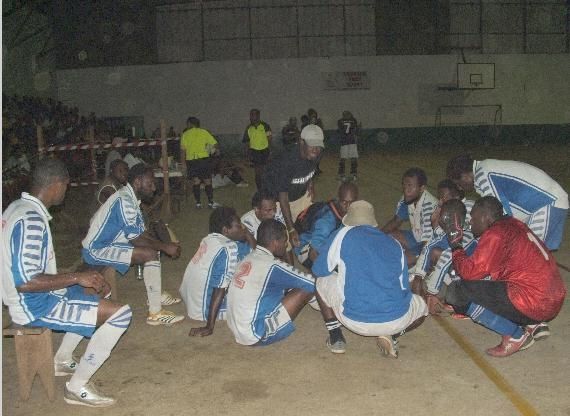 The Futsal Premier Division team Nambatri Aveck was crowned this year with Dominique Dinh Super Cup after beating Tupuji Magic first Division in a close final 3 – 2. Nambatri Aveck claims the victory after a strong challenge against Tupuji Magic First Division team who played a very good offensive match.
The third place was won by Westam after defeating their opponent Tusker 6 – 4. In woman division, Tusker 1 made a remarkable win over their junior team Tusker 2 with a score of 12 – 3. The third place was won by Ifira Black Bird 9 – 0 over Laho.


L'équipe de futsal Nambatri Aveck a été couronné cette année avec la Coupe Dominique Dinh après avoir écrasé Tupuji Magic sur un score de 3 – 2. C'est une finale très serré ou Nambatri Aveck s'est combattue tout au long du match avec l'équipe Tupuji Magic qui a mené un bon jeu offensif.
La troisième place a été remporté par Westam après une victoire contre Tusker sur un score de 6 – 4. Dans la Division des Femmes, Tusker 1 a effectué une superbe victoire 12 – 3 contre leur équipe junior Tusker 2. La troisième place a été décernée à Ifira Black en battant Laho sur un score de 9 – 0.