Futsal President to officiate FIFA Beach Soccer World Cup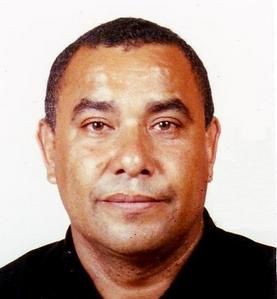 The President of Port Vila Futsal League, Marco Herrominly has been invited by FIFA to represent
Vanuatu
and OFC in the Beach Soccer World Cup in
Rio de Janeiro
,
Brazil
.

He will be part of the FIFA delegation at this tournament that schedule from 8 to
18 November 2007
at the Copacabana beach. Mr. Herrominly, who has been appointed recently as member of FIFA Standing Committee for futsal and beach Soccer, has been invited following his contribution for the development of futsal and beach soccer in
Vanuatu
.
In his letter of invitation, the FIFA Secretary General Jérome Valcke said he counts on Mr. Herrominy professionalism at this competition. He will fly on November 7th

for
Brazil
not only as a FIFA official but also as a good ambassador for his country.
www.vanuafoot.com understands that when the Tahitian born citizen Reynald Temarii took up the position of OFC President, he made possible arrangement to include some
Oceania
islanders to FIFA positions.

Le Président de la Ligue de Futsal de Port Vila Marco Herrominly a été invité par la FIFA pour représenter le Vanuatu et l'OFC à la Coupe du Monde de Beach Soccer à Rio de Janeiro. Il fera partie de la délégation de la FIFA à ce tournoi qui est prévu du 8 au 16 Novembre 2007 sur la plage de Copacabana. M. Herrominly qui a été récemment nommé comme membre de la Commission du Futsal et du Beach Soccer auprès de la FIFA, a été invité au titre de sa contribution pour le développement du Beach Soccer et du Futsal au Vanuatu.
Dans sa lettre d'invitation, le secrétaire général de la FIFA Jérome Valcke a fait savoir qu'il compte sur le professionnalisme de M. Herrominly dans cette competition. Il s'envolera le 7 Novembre pour le Brésil, non seulement en tant que membre de la FIFA mais aussi en tant qu' ambassadeur de son pays.
www.vanuafoot.com rappelle que depuis que le tahitien Reynald Temarii a été nommé au poste de Président de l'OFC, il a fait en sorte que des insulaires de l'Océanie puisse accéder à certains postes de la FIFA.