Dominique Dinh Cup Kicks Off in styles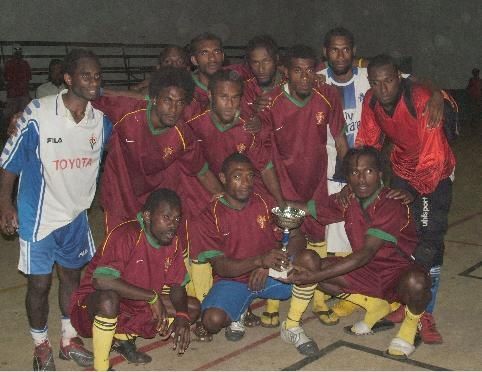 The Dominique Dinh Futsal Super Cup has already started last Saturday. The day attracted a lot of spectators and futsal fans around Port Vila. Mr Marcelino Barthelemy who is the secretary General of Port Vila Futsal was very pleased.
Mr Barthelemy conveyed his gratitude to all participating clubs and to all supporters and fans of futsal that were there on that event. He acknowledged them for making that event happen.
The days resulted with:
Lola beating Tusker with a score of 11-4,
Westam beating Tusker with a very close score of 5-4
Tupuji Majik (first division) beat Aveck N03 with also a close score to 3-2
Melane really smashed Lola (premier division) with a high score of 7-2.