Port Vila - Super five Series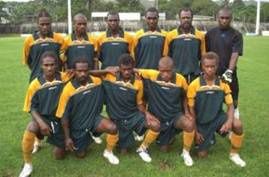 P.V.F.A has postponed every Tupuji Imere FC games for this week as a mark of respect for the Club President, Mr Philip Malas, who lost his mother early last Sunday. The postponement of Tupuji Imere games has forced PVFA to postpone Round 3 of the Super 5 Series, and has rescheduled R1 matches which were previouosly cancelled due to bad weather to take place this weekend.
Saturday Schedule :
1.00 PM : Tafea FC vs Westtan Verts FC
3.00 PM : Yatel FC vs Erakor GS FC

GAMES PREVIEW :
TAFEA Football Club vs WESTTAN VERTS Football Club
A week after recording their first win in the Super 5 Series Tafea FC will take on Westtan Verts (Our Photo) with the objective to secure another win. Complacency will not be a factor for Tafea, as coach Demas knows one slip could allow the chasers to close the gap for a finals place.
Westtan Verts who had a terrible start after going down 7-1 to Erakor in their first game need vital points to cut the gap and
give them a chance to fight for a place in the final. Victory will certainly be the only things on Westtan Players' mind. Coach Samson will count on the return of

Noel Stephen from his home island to spearhead the attack with National Rep Jeffrey Tess and, with the addition of Kempes Varahu, he can be confident that his side will focus and overcome the uphill task of this weekend's game.


Possible teams :


Tafea FC : David Chilia – Samson Obed – Geffry Gete – Freddy Vava – Robert Thomas – Moise Poida – Alphonse Qorig – Hubert Nake – Richard Iwai – Etienne Mermer – Jean Nako ( Coach : Graham Demas )
Westtan Verts FC : Henry Salolo - David Raprap – Joseph Obed – Wilson Kailo – Jacques Harry - Tony Mahit
- Kempes Varahu – Steve Edgar – Silas Tougon - Noel Stephen – Jefrrey Tess ( Coach : Samson Vurevur )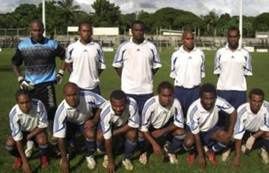 ERAKOR Golden Star Football Club vs YATEL Football Club
Erakor GS has been in outstanding form despite loosing the encounter last weekend against Tafea FC.

The team put on a strong performance which attracted many people's attention. Golden Stars knows that another win this Saturday will keep alive the hope of a place in the Final as they are probably looking for a revenge match against Tafea FC in the final. Jean Robert Yellou and Michael Kaltak will certainly play a game full of attacking with the intention to seal a second victory and an extra 3 points in the Super 5 Series.
Yatel FC (our photo) arguably one of the most exciting club in the Super 5 Series aim to make amends when they will face Erakor on Saturday after their draw with Tupuji Imere. The Paama side urgently needs the points to keep alive a hope for the final challenge.

National Rep Sithy Thompsen who has returned to training will be fit enough to boost his team, with the combination of Victor Maleb who netted a powerful shoot against Tupuji Imere and Ricky Tari. Coach Edward will hope to record his first win and take the pressure off his shoulders.
Interest therefore focuses on this battle.
Possible teams :
Erakor GS FC : Ernst Bong – Ken Masauvakalo – Samuel Kalros – Jeffy Jessy – Kaluat S – Richard Garae – Derek Malas – Karl Tassaruru – Selwyn Tari – Robert Yellou -

Michael Kaltak

(Coach : Nano Reuben )
Yatel FC : Presley Garae – Roger Joe – Tarivuti Rexley – Jessy Frederick – Lele William – Sithy Thompsen – Ricky Tari – Joe Pakoa – Kaisson Maki – Brian Melar – Victor Maleb

( Coach : Joseph Edward )