YOUTH FESTIVAL SET TO KICK OFF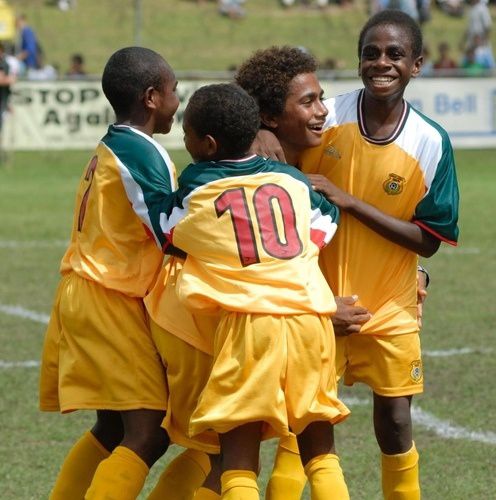 The Oceania Football Confederation (OFC) Youth Festival will hit Noumea on Thursday with 20 teams of Under 12 Boys and Girls from 9 different countries converging on the Stade Pentecost fields for the third edition of the tournament.
The Youth Festival is aimed at building friendships, creating memorable experiences between children of different cultures and promoting the game through the future of the Confederation.
Participants of the tournament will also have the chance to mix with their idols as the World Cup winning France 98' side are in Noumea for the Christian Karembeu Jubilee match and members of the squad will be present when the tournament draw is announced at 17H00 (Local time) on Wednesday night at Centre Cultural Jean MarieTjibaou.
The final of the Youth Festival will be played as a curtain raiser to the Jubilee match and the winners of the tournament will be rewarded with a spot at the Danon Nations Cup in France later this year.
Teams from New Zealand, Solomon Islands, Tuvalu, Papua New Guinea, New Caledonia, Tahiti, Vanuatu, Kiribati and Fiji will represent their countries at the Youth Festival.
The last two Youth Festivals have been held in Papua New Guinea and Fiji and their sucess has contributed to the third edition being the biggest and best yet.
Competing in the tournament will be 6 teams from New Caledonia, 3 from New Zealand, Solomon Islands and Vanuatu and one from Tahiti, PNG, Tuvalu, Kiribati and Fiji.
The tournament kicks off on Thursday 29 May and runs through till Saturday.
The majority of the teams have arrived in Noumea and the weather is beautifully set for a week these kids will never forget.