Youth Festival U12 : Good first day for Vanuatu teams !
M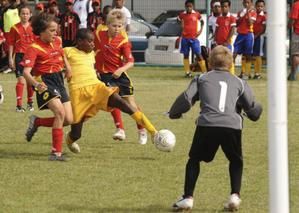 atch day one of the Oceania Football Confederation (OFC) Youth Festival in Noumea has drawn to a close with teams from New Zealand, Fiji, Vanuatu, and PNG moving forward to the top-eight winners bracket in Match Day Two.
Twenty teams containing over 280 kids from nine different countries converged on the fields at Stade Pentecost to celebrate the spirit of football through 15 minute matches which ran back to back.
The intensity and passion in the players was evident from the start and penalty shootouts provided a dramatic way of breaking the deadlock if the scores were level at full time.
The top two sides from each group will move forward to the winners bracket in Match Day two, where the eight teams will battle out for a chance to play in the final, a curtain raiser to the sold out Christian Karembeu Jubilee match against the World Cup winning France '98 side at Stade Numa Daly.
The remaining teams will playoff for positions 9-20 in a secondary bracket which will kick off tomorrow morning at 09H30 local time.
The winner of the OFC Youth Festival will earn a spot at the Danon Nations Cup in Paris later this year.
In Pool A Waikato Bay of Plenty (NZL) beat Erakor School (VAN) to the top of the group after the two sides drew 0-0 in their first game. Waikato went on to win all three of their next matches while Erakor lost ground when they were held to a scorless draw with Port Moresby Association (PNG).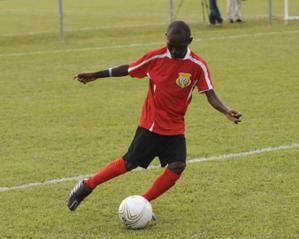 In Pool B Auckland FC (NZL) stormed the field with a perfect record scoring eight goals without conceding. Wabag District (PNG) finished in second place with three wins against other opposition.
Imaki School (VAN) had a roller coaster day in Pool C after beating Ecole de Taremen (NCL) and Capital Wellington (NZL) before being stifled 0-0 by both AS Magenta (NCL) and Florence Young Christian School (SOL) to lose their lead and first place to Capital Wellington.
Flying Arrows Ba had a perfect record in Pool D scoring an impressive 12 goals and conceding only one. Abuanga School (VAN) secured the final spot in the top eight after beating out Tenakonga School (SOL) via a penalty shootout.
Match day two begins at 09H30 (Local time) tomorrow morning.