VANUATU FUTSAL SQUAD AS READY AS THEY WILL EVER BE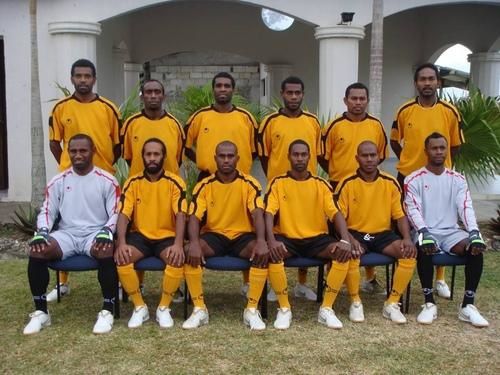 "We are 100% physically, mentally and spiritual ready. We have been training five times a week for four months for this tournament."
That was the staunch, confident opinion of Vanuatu Futsal assistant coach Marco Herrominly who has been grooming the experienced squad based in Port Vila, alongside head coach Marcellino Barthelemy.
Herrominly said that he didn't mind the team thinking ahead to the thought of competing at the countries first ever FIFA World Cup event.
"This is their dream," he said. "Now they are like a hungry dog... waiting."
Vanuatu's preparation program has involved four months of training with inter-squad games serving as trial runs.
"The facilities in Vanuatu are not like here, we play on concrete inside back home," Herrominly said.
"There are no stars in our team but instead it is the collective, team effort that will get us through."
Barthelemy brings with him an experienced squad with four players making appearances for Vanuatu at the OFC Futsal Championships in both 1999 and 2004.
Vanuatu has an active Futsal foundation consisting of 38 teams throughout different leagues from Premier level right through to Women's Futsal and a U-12 junior league.
Barthelemy said there is an interesting transition he has noticed from football players to Futsal.
"When players go from futsal to football there is no problem," he said. "But when it is flipped the other way around and players go from football to futsal they struggle to adapt to the new environment."
Vanuatu kick-off their 2008 OFC Futsal Championship campaign when they meet Tuvalu at 18H00 at the Vodafone Arena in Suva.