OFC TRIO MAKE OLYMPIC DEBUT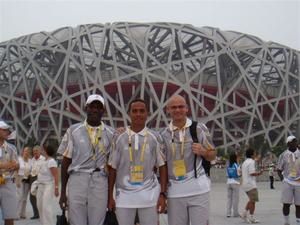 While most eyes in OFC were focused on the performances of the New Zealand Men's and Women's football teams in Beijing last night a trio of Oceania referees were officiating their first match at the 2008 Olympics.
Michael Hester (New Zealand), Tevita Makasini (Tonga) and Michael Joseph (Van) got their first taste of the Olympic spotlight during the Men's Football match between the USA and Holland in Tianjin.
The match was played in front of 45,000 fans and finished in a 2-2 draw with the Netherlands equalizing in the last minute. Hester took centre stage and refereed the match while Makasini and Joseph worked as his assistants. Hester had a busy night giving out six second half yellow cards.
The officials work in trio's and with 16 refereeing trio's in Beijing and only 32 games, it is possible this will be the only game they are assigned.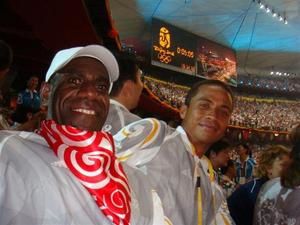 The OFC trio have been in Beijing since August 1st and have been working on daily refereeing courses and drills to better improve their performance and experience.
Pictures of the trio from the Beijing Olympic opening ceremony.