Amical FC and Yatel FC up to grab second top position in the PVFA Premiere League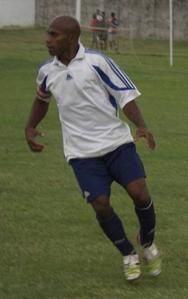 The Second round of the TVL sponsored premier league in the PVFA will proceed today with games to be played at the National Stadium and the Antoine Rossie Field.

Siwi FC who is currently leading the First Division will aim to keep its winning mood as other teams such as Lopatu FC and Spirit 08 have been providing real threats to Siwi FC.
In the Premiere Division, the second top position will be up for graps when Yatel FC takes on Amical FC at 12pm. The two teams have met in the first round and were held to a 1-1 draw. Yatel FC, who has improved in its last games of the first round of the championship, will be without key players such as Sithy Thompson, Remy Kency and Peter Lency as they are serving match suspensions.
Amical FC looks set to register a good performance after its stunning performance against Westtan Broncos last week. Amical's consistent performance has raised quite a few eye brows and publicity as they are potentially capable of claiming the championship title. The Philimon John coached side will be relying on the services of National reps such as Yelou Robert, Derrick Malas, Ken Masauvakalo to put the boys in red and white closer to the leader, Tafea FC.
However, the story might not be the same when Amical faces a real test from the boys in Blue and White. It is expected that Yatel FC will be fielding a young team but with the return of Captain Lele William and the caliber of players such as Joe Pakoa, Roger Joe, Jimmy Ruru and Tasso Robert, the match is expected to be a thrilling one. "Amical is obviously the favourite, with all their talent but we know that we will get our chances if we keep cool-headed and work hard," said Coach Michel Kalo of Yatel FC.
Tafea FC who is enjoying a comfortable lead will take on Westtan Broncos at 2pm. Westtan Broncos who is facing an uphill battle and desperately needs to win to improve on its ranking.
Tupuji Imere FC will be aiming to register another win when they will take on Erakor Golden Star at 4pm. Erakor Golden Star will also be looking to fight back after their loss to Yatel FC. The Battle between the two soccer rivals of South Efate will surely be a game to watch.
With the exception of Tafea FC, the current standing will surely change after this weekend's game. PVFA understands that the teams are preparing really well for this weekend's encounter.
The PVFA encourages all soccer fans to come and enjoy a good afternoon of competitive Foot-ball at the National Stadium.